"Education in the 21st century has a new definition of excellence – it is not a skill but an attitude"
Primus Public School aims at taking on a surprising number of forms. From a bubbly, enthusiastic, inquisitive and eager to learn student population to a vibrant intellectual community of teachers whose commitment flows from a profound faith in the power of education to transform lives. A curriculum that is a broad and multi-textured tapestry of ideas, books, culture, tradition and relationships, explored with an inspired energy and purposeful engagement. Yes, Primus is a school that is a living, breathing fabric woven between the past and future. A confluence of enduring wisdom, emerging knowledge and innovation.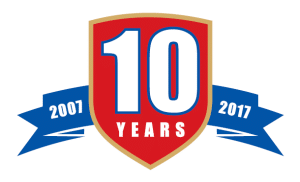 We didn't wait till conditions were perfect, we did what we could with what we had.
We made our own road where none existed, propelled with the one thing we had in abundance… the love and affection of the children.
Primus acquires its strong identity from three distinct elements:
A vibrant intellectual community of teachers and students who share a profound belief in the power of education;
A convenient setting near Koramangala, Bangalore on the Sarjapur Road within city limits, easy access from the city;
A management committed to providing the best possible education empowered with fulfilling a vision through reflection, collaboration and decisive action.
The lively interplay of these elements gives Primus its synergy and focus and draws together a remarkable community of educators, children and citizens.
PRIMUS RATED AMONG TOP INTERNATIONAL SCHOOLS IN INDIA!!
SRIRAMA PRAKHYA, declared World Topper in Chemistry and Physics. First in India in French. High Achiever' in International Mathematics. First and Best Across Eight Cambridge IGCSE.
Congratulations to all member of staff for outstanding achievements.
Congratulations to all students and sincere gratitude to all parent for reposing their utmost faith in us.