Minni Adhikari, is a founding team member at Primus Public School. She is a seasoned educator with 20 years of vast experience in the field of education. Her dynamic and versatile personality makes her a well-liked teacher and leader. She is a Passionate Information and Communication technology teacher first.
She topped her college at the Graduation and B.Ed program.
Over her long teaching career she has created several effective classroom management tools. She is technologically savvy and is always open to pedagogical changes. Someone who wants to create a positive and challenging learning environment in all her classrooms.
She won the Intel's Master Trainers award, teaching the latest computing tools to all her faculty members. A Lifelong learner, Minni Adhikari has conducted several teacher training programs on creative teaching pedagogies- using metacognition, design thinking ,technology in classroom, classroom management, team building and more.
She believes a great teacher should be respectful, fully equipped to the class and always be ready to upgrade.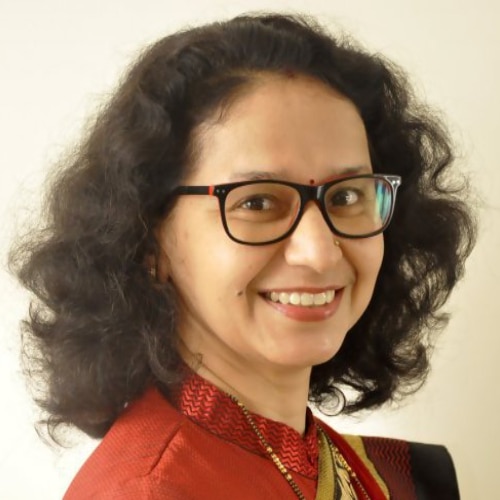 Get in Touch
Phone:
+91-9606049151 / 9606049152.
Admission: +91- 9606049165 / 9606049153
Security: +91- 9606049154
Email: [email protected]
For Admin related queries:
Email: [email protected]
Office Timings:
Monday

 to 

Friday

 – 

8:30 AM to 4:00 PM

School tour 3:00 PM to 3:45 PM
Saturdays – 

9:00 AM to 1:30 PM

Holiday on Sunday
Office Timings during vacations:
Monday

 to Saturdays – 

9:00 AM to 1:00 PM