"Education in the 21st century has a new definition of excellence – it is not a skill but an attitude"
A Word
From Head Of School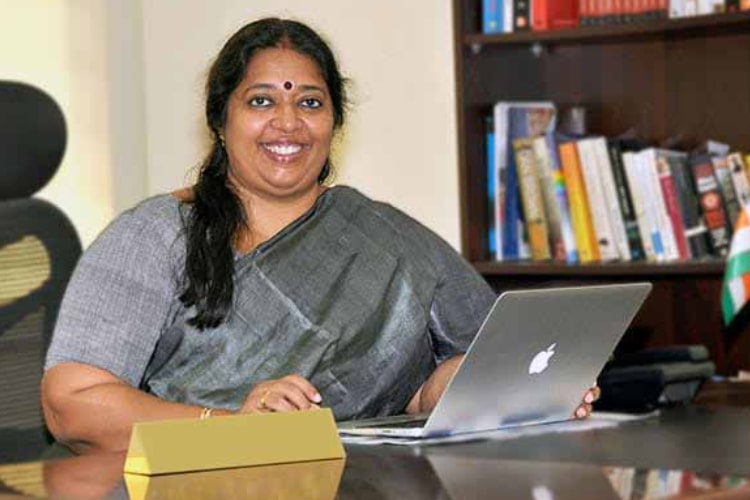 We, at Primus, believe that it is important to have a happy environment which is conducive to effective learning. We strive to provide an education that meets the needs of all students. Clearly, each child is different and may not find the same things interesting or fun to do. It becomes important for us to provide varied opportunities to children so they may be able to discover their talents and hone their skills.
When we choose teachers, we prioritise their passion for teaching and their love for working with children. It is when the teacher is excited by who she is teaching and what she is teaching that learning is most effective. Children learn best when they feel a connection with the teacher who values them and their opinions.
Children are encouraged to think and ask questions so they may be able to devise innovative and creative ways to solve issues. Their innate curiosity is preserved so that they may better understand the world around them. They are taught to revel not just in their own success but also in the achievements of the people around them. Students are encouraged to work in groups by collaborating with fellow team members. Music, Dance, Art and Theatre are invaluable avenues for students to express themselves and are an integral part of the curriculum. Sports is part of the school culture- often, more life lessons are learnt on the sports field than in a classroom. We are fortunate to have a spacious games field.
Technology is an integral part of the school and its functioning and teachers frequently use audiovisual media to make their lessons come alive. However, we do not believe in allowing students to be too dependent on gadgets so they are not allowed to carry electronic gadgets to school. The focus is on experiential and hands-on learning.
Academically, Primus has always been at the forefront with our students winning accolades at the state, national and international levels. Our alumni have spread their wings far and wide and give us plenty of reasons to be proud!
With about 1200 students, we are a large enough school to provide a structured and competitive learning atmosphere but also small enough to know each child. Our idea of success comes from the knowledge that our students and staff are happy to belong to the Primus family.
A Word
From Principal
"All birds find shelter during a rain.
But Eagle avoids rain by flying above the clouds."
-Dr.A.P.J.Abdul Kalam
It gives me immense pleasure and a feeling of accomplishment to be associated with Primus Public School as a Principal. Primus has always been known for the happy environment and empathetic approach towards the staff, students and parents. A sense of belonging sets into every individual who is associated with the school.
The concept of schooling has changed overtime and is continuously evolving. Hence, from teaching only textual content to conceptual and experiential teaching & learning has become the core objective of Primus. Teachers at Primus are playing the role of facilitators and mentors by keeping themselves abreast with the latest developments across all fields and imparting education with their focus on enhancing the futuristic and relevant skills of the students.
My endeavour at Primus is on all round development of our young generation. With that as a focus, I am working with our teachers to create an environment that will nurture our students to pursue their passion and help discover themselves. While focus is on the young generation, I believe it is also important to focus on developing our teachers to be future ready and therefore I have introduced them to the concept of Design Thinking and Innovation in Education so that they could approach their subjects innovatively.
I strongly believe that the 'Discovery of One's Strength Leads to Progressive Transformation'. I look forward to working with my team of exceptionally dedicated teachers towards helping our Primus cubs discover their strengths and soar high like the eagle.
Get in Touch
Landline Phone:
+91-9606049151/
+91-9606049152

Admission:
+91-8048767700
Whatsapp:
+919606049165
Security: +91- 9606049154
Email: [email protected]
For Admin related queries:
Email: [email protected]
Office Timings:
Monday

 to 

Friday

 – 

8:30 AM to 4:00 PM

School tour 3:00 PM to 3:45 PM
Saturdays – 

9:00 AM to 1:30 PM

Holiday on Sunday
Office Timings during vacations:
Monday

 to Saturdays – 

9:00 AM to 1:00 PM
Trust name : PRIMUS TRUST
Primus Public School,
Chikkanayakanahalli, Off Sarjapur Road Bengaluru, Karnataka - 560035 India
For safety & security reasons, a government-issued photo ID is compulsory for entry into the school premises and follow the COVID-19 protocols.