"Education in the 21st century has a new definition of excellence – it is not a skill but an attitude"
A Word
From Head Of School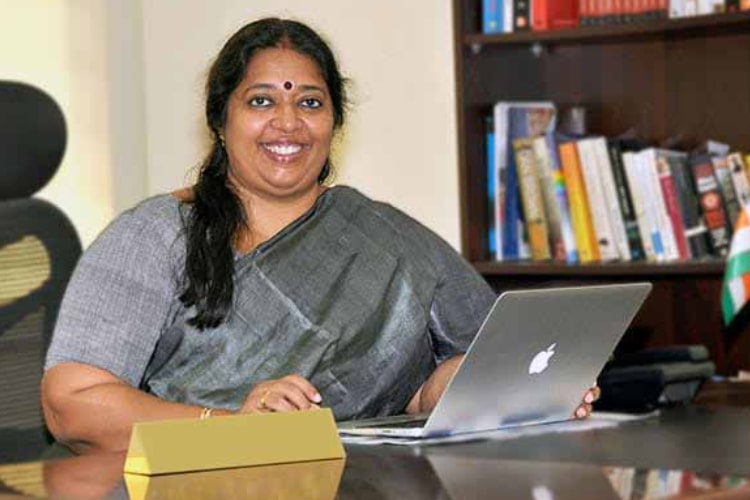 We, at Primus, believe that it is important to have a happy environment which is conducive to effective learning. We strive to provide an education that meets the needs of all students. Clearly, each child is different and may not find the same things interesting or fun to do. It becomes important for us to provide varied opportunities to children so they may be able to discover their talents and hone their skills.
When we choose teachers, we prioritise their passion for teaching and their love for working with children. It is when the teacher is excited by who she is teaching and what she is teaching that learning is most effective. Children learn best when they feel a connection with the teacher who values them and their opinions.
Children are encouraged to think and ask questions so they may be able to devise innovative and creative ways to solve issues. Their innate curiosity is preserved so that they may better understand the world around them. They are taught to revel not just in their own success but also in the achievements of the people around them. Students are encouraged to work in groups by collaborating with fellow team members. Music, Dance, Art and Theatre are invaluable avenues for students to express themselves and are an integral part of the curriculum. Sports is part of the school culture- often, more life lessons are learnt on the sports field than in a classroom. We are fortunate to have a spacious games field.
Technology is an integral part of the school and its functioning and teachers frequently use audiovisual media to make their lessons come alive. However, we do not believe in allowing students to be too dependent on gadgets so they are not allowed to carry electronic gadgets to school. The focus is on experiential and hands-on learning.
Academically, Primus has always been at the forefront with our students winning accolades at the state, national and international levels. Our alumni have spread their wings far and wide and give us plenty of reasons to be proud!
With about 1200 students, we are a large enough school to provide a structured and competitive learning atmosphere but also small enough to know each child. Our idea of success comes from the knowledge that our students and staff are happy to belong to the Primus family.
A Word
From Principal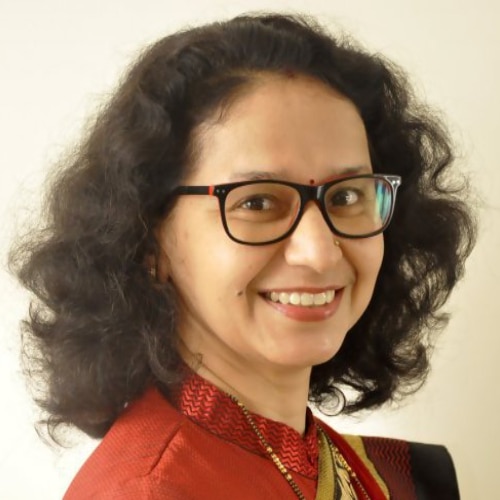 Primus is a happy school – a school where every child acquires skills for life that will make them independent learners. In the early years, there is equal importance given to all the skills one needs in life. A typical day in the life of our young learners is a good mix of academics, experimenting, arts, literary activities, sports, hobbies, dancing and music, and above all, a continuous healthy interaction between students and teachers.
With fifteen years of excellence in education, our school has always believed in preparing students with Indian values with a global outlook, where every student is a well-rounded global citizen. "Educating the mind without educating the heart is no education! ".
Our students and teachers participate in community services, imparting essential lessons of humanity, compassion, integrity, respect for different cultures, and creating positive societal solutions. We were proud to see many of them volunteer their services during the pandemic. This makes them excellent human beings.
The pandemic reemphasized the importance of problem-solving and adaptive skills. Our teachers constantly upgrade their teaching techniques by attending Professional development courses. They use modern techniques with value-based teaching; we are proud to be called a growth mindset community and hence transitioning to Teacher-Learner 2.0 was quite an easy task. In an AI-driven world where machines can control every aspect of our life, at Primus, we still believe no technology can replace a teacher. Although we use technology to facilitate and enhance the student learning experience, our key strength lies in the student-teacher bond in class.
Our academic program is rigorous and ambitious. A testimony to that is our results in the board classes that have been excellent year after year; this is possible because of the sincere hard work of our students and teachers. Our Alumni are placed in the most reputed positions, colleges, and Universities in India and across the globe. We are always open to opportunities for international collaboration with peers.
The best lessons are learned on the sports field. Apart from the health benefits playing a sport teaches self-discipline in young minds; they understand the importance of hard work, commitment and goal setting. It makes a student mentally tough, and this is the reason we encourage all our students to pursue at least one sport. We are proud to have some of the students represent the state, country, and even on the international circuit. Our co-curricular program extends far beyond the ordinary. Students have incredible opportunities to participate in inter and intra-school events, be part of various clubs, and create innovations in the newly introduced Atal Tinkering Lab.
At Primus, we pride ourselves on having a sense of belonging where every member is treated with respect and has abundant scope for growth. Students from early years are trained to take up leadership roles. It's heartening to see these young leaders taking up their roles with utmost diligence and commitment.
For these reasons, Primus Public School is ranked 2nd in Karnataka and Bengaluru in Co-Ed Day Schools by the Education World India School Rankings 2021-22. With this feather in our cap, I welcome all our students, teachers, and parents to another successful and memorable year.
Get in Touch
Landline Phone:
+91-9606049151/
+91-9606049152

Admission:
+91-8048767700
Whatsapp:
+919606049165
Security: +91- 9606049154
Email: [email protected]
For Admin related queries:
Email: [email protected]
Office Timings:
Monday

 to 

Friday

 – 

8:30 AM to 4:00 PM

School tour 3:00 PM to 3:45 PM
Saturdays – 

9:00 AM to 1:30 PM

Holiday on Sunday
Office Timings during vacations:
Monday

 to Saturdays – 

9:00 AM to 1:00 PM
Trust name : PRIMUS TRUST
Primus Public School,
Chikkanayakanahalli, Off Sarjapur Road Bengaluru, Karnataka - 560035 India
For safety & security reasons, a government-issued photo ID is compulsory for entry into the school premises and follow the COVID-19 protocols.