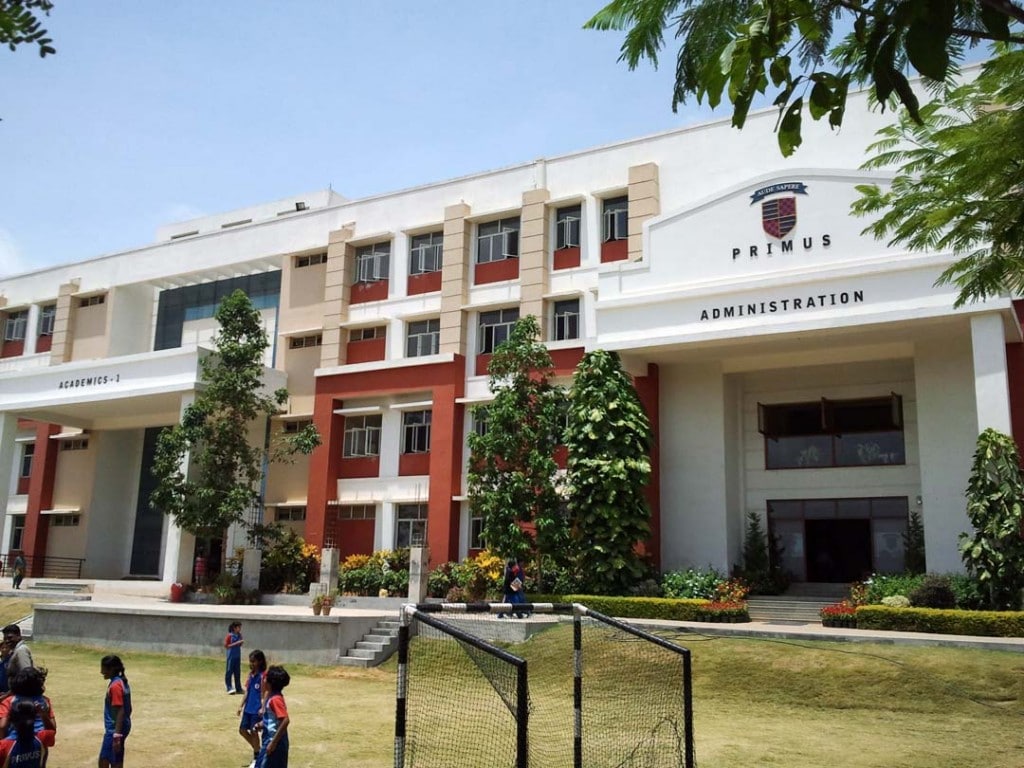 Sports
We have a five-a-side Football field, a synthetic Basketball court, Cricket nets, Volleyball and Throwball courts. Primus has a full-fledged Indoor Sports complex for Badminton,  Gymnastics & Yoga. 
Library
The School has a well-stocked library, which is a veritable treasure trove of information. Many activities are organized at the library to cultivate an avid interest in books among young minds.
Laboratories
The school has well-equipped laboratories for Physics, Chemistry, Biology & Computer Science for students of all grades. Pursuit of science is enriching and fulfilling only if it is hands-on. The laboratories provide students with space for questioning, discussions and experimentation. 
Get in Touch
Phone:
+91-9606049151 / 9606049152.
Admission: +91- 9606049153 / 9606049165
Security: +91- 9606049154
Email: [email protected]
For Admin related queries:
Email: [email protected]
Office Timings:
Monday

 to 

Friday

 – 

8:30 AM to 4:00 PM

School tour 3:00 PM to 3:45 PM
Saturdays – 

9:00 AM to 1:30 PM

Holiday on Sunday
Office Timings during vacations:
Monday

 to Saturdays – 

9:00 AM to 1:00 PM